I REPEAT, ANNASOPHIA ROBB ON SEVENTEEN MAGAZINE!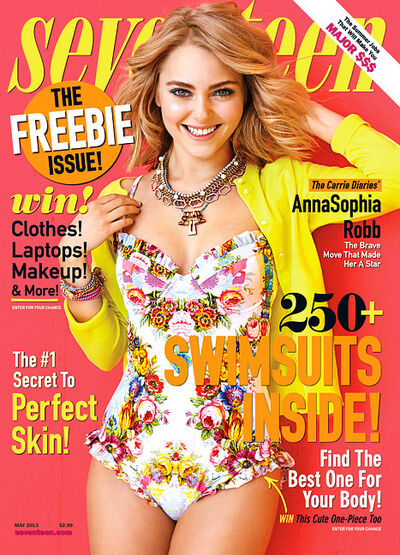 OMG, first off, am I ever happy for this aspiring young actress! It's amazing that she kicks off the year with the filming of "The Carrie Diaries" and that season we all can agree went pretty well! But now she is speedily creeping her way into the world of Hollywood. I mean she was famous before, but now she is finally making a name for herself! I see big potential for this girl, and trust me I don't see the unfortunate downhill for her! 
Maybe I am over-excited that one of my favourite teen-actresses is getting big, or maybe it so happens she's on my favourite magazine. Either way, I couldn't be any happier!
Check out below the drop for more pictures! And an exclusive video behind the scenes!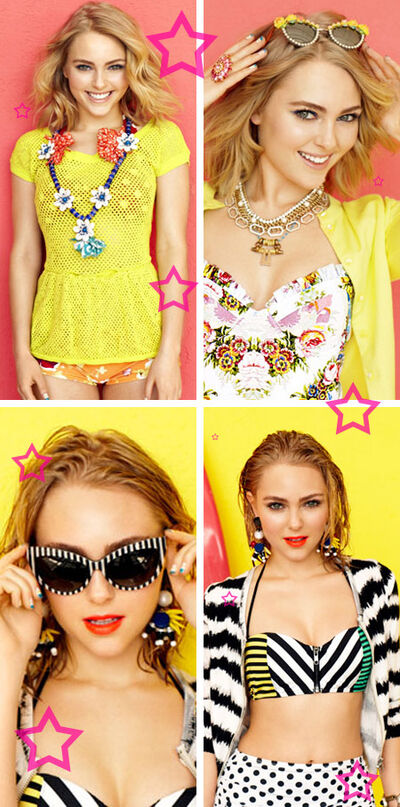 <3 <3 <3 <3 <3 <3 
xoxo ~Bunnybop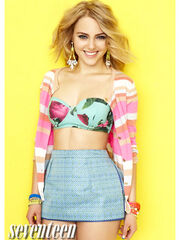 I absolutely love the swimsuits she got to model! I believe I am going to hunt them down till they end up in my closet!
BE SURE TO PICK UP THE NEXT ISSUE APRIL 16TH!!